Picnic Shelters
1 to 75 people
$100/$125 per day
76 to 200 people
$150/$200 per day
201 to 400 people
$350/$425 per day
401+ people
$600/$750 per day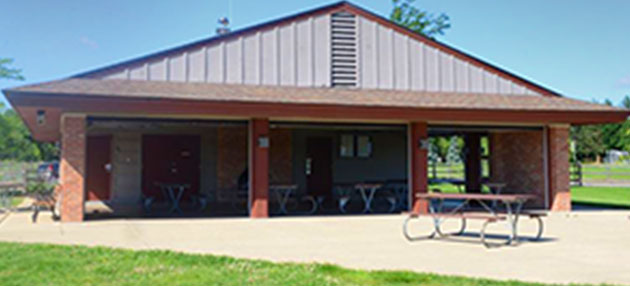 Reservations are taken after February 1st of each year. Each shelter holds 50 people comfortably.
All Park District programming rentals will be reserved first; therefore, the reservation schedule is as follows:
Reservations/Rentals
January 2 through April 30
September 15 of the Prior Year
May 1 through August 31
January 15 of the Same Year
September 1 through December 31
May 15 of the Same Year

Challenge Course
The Barrington Park District offers a variety of Challenge Programs designed to meet the needs of a wide diversity of groups. All our programs are designed to bring together or strengthen your group and are tailored to meet your specific needs and goals. We believe that participants absorb more when they are physically, socially, intellectually and emotionally involved in the learning process.